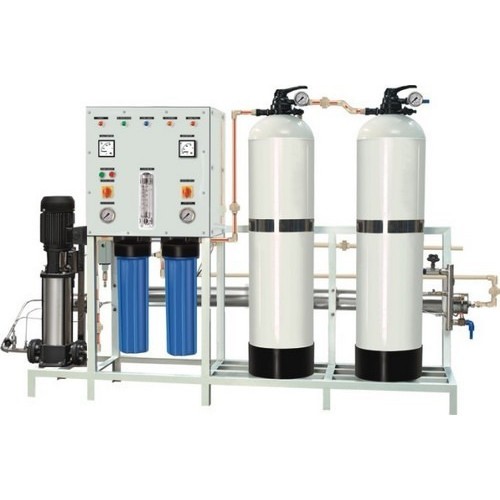 Reverse Osmosis Plants
The entire range of RO plants supplied by us helps in reducing harmful impurities and come equipped with membrane technology that reduces TDS present in water to the desired level. Our offered product comes with a flow rate of 250 LPH to 10000 LPH and reduces TDS up-to 95-99%. Being a reliable Commercial RO Plant Supplier,
We also undertake RO Plant AMC in order to assist clients with their specific and customized applications. Our RO plants are precisely manufactured to efficiently eliminate contaminants from untreated water, and then produce 100% safe water that's pure enough for its intended usage, whether it's for human consumption purposes or respective industrial application.
Effluent Treatment Plant
Hydrova, able to provide effluent treatment plants to our clients for commercial as well as industrial purposes. Offered treatment plants come with easy installation facility and are easy to operate as well. Designed robustly, the treatment plants require low maintenance and stay functional for a long time.
In order to keep up the pace with the ever-evolving demands of our clients, Hydrova supply our client's effluent water treatment plants in extensive varieties. The offered product provides excellent output and comes with easy to operate features which ensure reliable performance. Ideal for treating industrial wastewater in the most regulated manner, our industrial wastewater treatment plants are highly advanced.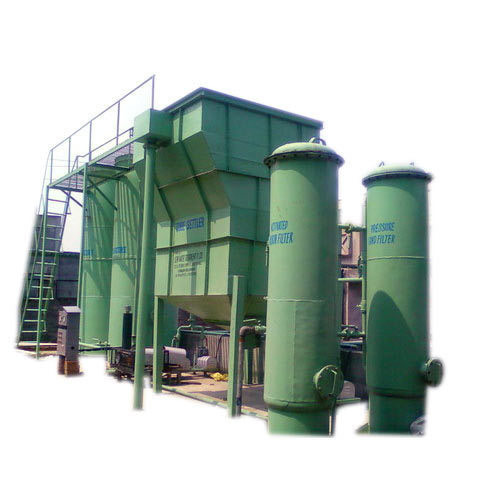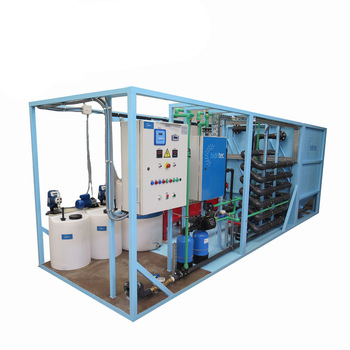 Sewage Treatment Plant
We offer our clients a large assortment of sewage treatment that is acknowledged highly for their accurate dimension and superior performance. The plants are manufactured in compliance with best quality parameters under controlled conditions using cutting edge technology ensuring best performance. .
We are known for ensuring highest parameters of client satisfaction, and it's the reason our products are checked extensively on various parameters and are presented in high quality to meet industry standards. Equipped with features like weatherproof body and anti-corrosive appeal, our sewage water treatment plants effectively remove contamination and other pollutants, be its physical, chemical, or biological..
Swimming Pool
Our expertise in FRP Pool Construction, Designing, and Swimming Pool Renovation projects differentiate us from our competitors. Since 2007, we've been providing our clients with top of the line contracting services that cater to their specific needs and requirements. From small projects to larger and more complex jobs, we have experience dealing with all sorts of parameters. We are here to fix, remodel, or repair what you need when you need it.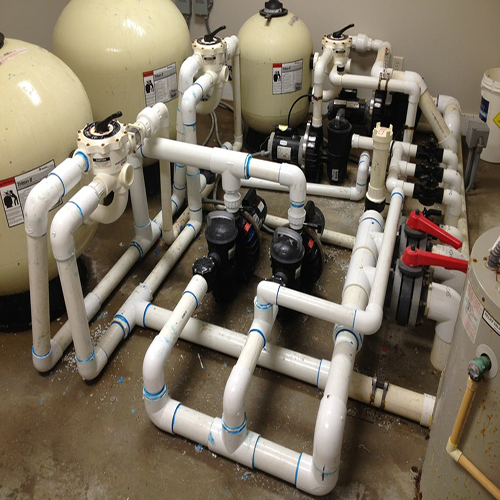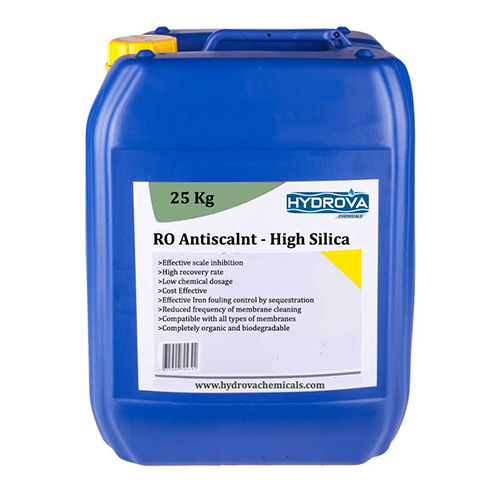 High Silica RO Antiscalant
Hydrova's High Silica Ro Antiscalant is a specific Anti-scalant for Reverse Osmosis membrane feed water effective in controlling deposition of inorganic scales and higher levels of silica and metal oxides. Hydrova's High Silica Ro Antiscalant helps in control of silica scales and ideally suited for increasing membrane life and reduces unscheduled shutdowns for cleaning operations.
It is a very effective antiscalant for waters with LSI upto +2.5, Iron upto 1.5ppm in reject, Silica upto 325ppm (or mg/l) in reject, High SDI.
RO Antiscalant Chemical
Hydrova's RO Antiscalant Chemical is a liquid antiscalant for RO membrane system. Using Hydrova's RO Antiscalant Chemical controls inorganic scales of calcium, magnesium, barium, stronium, fluoride, iron and silica. Hydrova's RO Antiscalant Chemical ensures above 80% reduction in scaling tendencies if used continuously.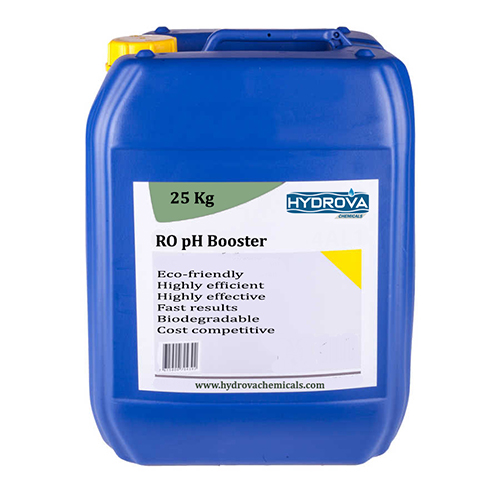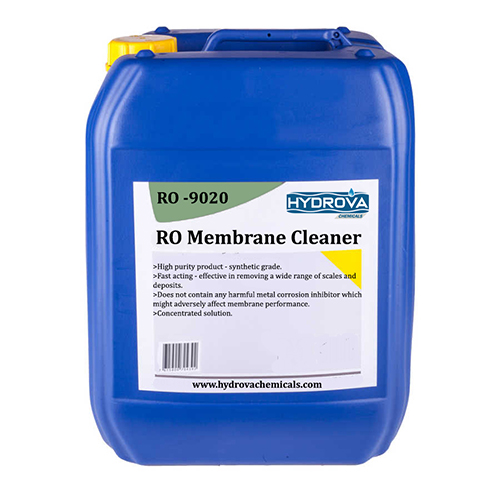 Membrane Cleaning Chemicals
RO 9020: these Alkaline membrane cleaners are effective against most organic foulants typically found in RO systems. It is a general purporse Alkaline membrane cleaner. This membrane cleaner is also effective against aluminium based foulants and colloidal silica fouling.
RO 9030: This membrane cleaner is an inorganic scale cleaner and iron deposit remover for use in nanofiltration membranes and reverse osmosis. Of course it is also effective against aluminium based foulants.
pH BOOSTER FOR RO
Hydrova's pH Booster for RO is a rigorous blend of alkalinity builder, softening agent and synthetic organic sludge conditioner. It counteracts the fall in pH in the permeate water due to removal of salts. It is highly compatible and ready to use composition for portable applications.
We offer premium quality pH booster for use in RO systems. It is a uniquely formulated, multifunctional liquid, manufactured specifically for low hardness softened water and dematerialized Water.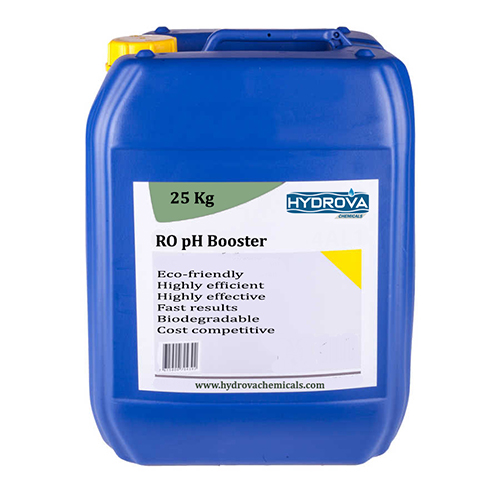 RO Membranes & Housings
4″ and 8″ membrane elements from the leading manufacturers like Dow Filmtec, Hydranautics, and Toray. Performance cartridge filters to reduce fouling of your downstream membranes.
FRP Pressure Vessels
The non-corrosive, cost-effective solution for commercial/industrial water treatment and storage. Structural Composite Pressure Vessels offer fiberglass construction for outstanding performance and durability in harsh chemical environments. With capacities up to 1600 gallons and a variety of options, we can tailor a vessel to meet your needs.
Dosing Pumps
We are offering premium quality Dosing Pumps that incorporates drive, control and liquid design features. The products offered by us are made keeping in mind the requirements of our clients. Made up of corrosion & impact resistant glass fibre and reinforced Noryl plastic, these pumps are insensitive to aggressive dosing media or vapours. The products offered by us are in huge demand and are widely appreciated.
Dosing Tanks
We offer a full chemical dosing tank range with each dosing tank blow moulded in virgin LDPE to food grade standards, from the leading manufacturers. Designed specifically for use in the water treatment, effluent treatment and process control sectors - the chemically resistant LDPE tanks can be manufactured in UV stabilised black for use with chemicals with a low vapour pressure, allowing us to supply dosing tanks suitable for Sodium Hypochlorite and dosing tanks suitable for Hydrogen Peroxide.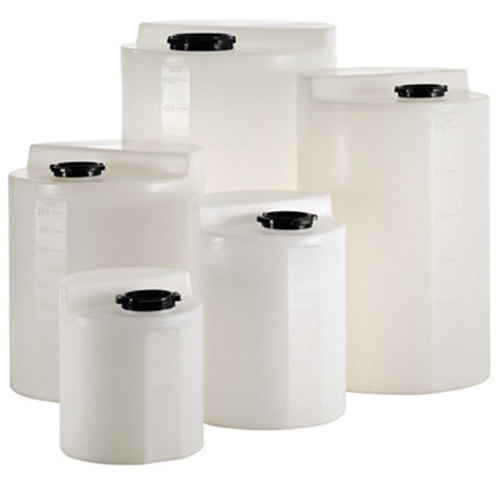 Reverse Osmosis Plant Controller
Our organization holds specialization in offering Reverse Osmosis Plant Controller to our clients. Reliable for years, these control panels are offered in quality specification. These panels are robust in their construction and are able to operate in excellent manner for years. These panels are offered in best dimensions and are completely inspected on well defined parameters. These panels are known for their quality performance.
Multi Port Valves for Filters and Softeners
Hydrova provides wide range of multi port valves from leading manufacturers are innovatively designed for multiple applications. They are easy to operate and also provide excellent sealing capability. With just a simple turn of the handle, multiple functions like filter backwash, rinse brine suction and brine rinse can be performed. These valves are also aesthetically designed to fit unobtrusively in any system.
Micron Filter Housings
We are one of the leading suppliers of filter housings. We are offering filter housing that comprises of standard and larger sized to meet the variegated needs of the clients. These are specially designed for commercial purposes. The range is known for its salient features such as durability, reliability and flawless performance.
String Wound Filter Cartridges
Hydrova's String Wound Filter Cartridges are made with multi-layers wound yarn construction. We offer astounding enormous blue string wound filter cartridges OEM benefit with aggressive cost! Hydrova's wound cartridge filters have steady exhibitions of high soil holding capacity, longer administration and high stream rate, good substance similarity for filtration applications! We could be your solid jumbo string wound filter cartridges provider from Chennai!.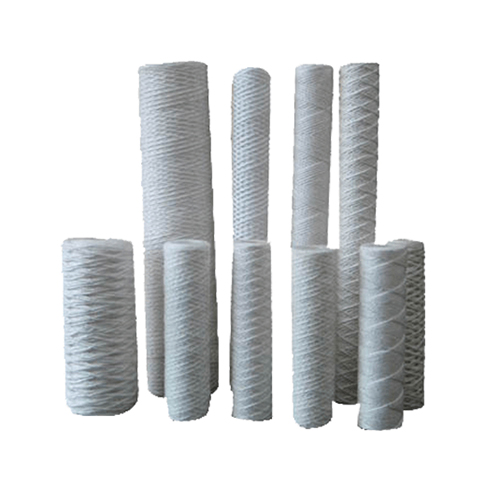 Rotameters
Hydrova provides wide range of rotameters are highly accurate yet simple instruments that require no external power of any sort and fit seamlessly in any pipeline.
These glass tube roatmeters operates on the variable area principle of fluids. The float in the tapered tube raises in propotion to the rate of fluid flow and stabilises when the weight of the float is balanced by the upward hydraulic force. There is negligible pressure loss through the meter.
Filter Media Sand & Pebbles
Our Water filter sand & Pebbles are composed of sub-angular, hard, durable, and dense grains of predominately siliceous material. Extracted from a clean glacial sand deposit, Sai Minerals Water filter Sand physical properties make it among the finest available in the world for filtration applications.
Filter sand & Pebbles are washed, clean dried, and screened to meet exacting specifications with strict adherence to quality control.
Pumps
Wide range of pumps Hydrova adapts to any kind of needs of swimming pools, spas and water effects.
Pool Filters
Hydrova offers a wide selection of pool and spa filters that come in a wide range of designs to keep pools sparkling clean and healthy. We offer diatomaceous earth (D.E.), cartridge and sand filter products.
Pool Valves
At Hydrova, our pool and spa valves are engineered to control the direction of water to and from the pool and in and out of equipment for ease of flow.
Pool Maintenance
Every pool and spa needs the right types of products to ensure its performing and looking its best. That's why Pentair offers a full range of manual cleaning tools, leaf traps, spare pool parts and more for everyday maintenance and repair.
Pool Lighting
Hydrova adds brilliant life to pools and landscapes with dynamic, energy-efficient automated LED lighting systems and incandescent lighting products. Shine a light on your pool's and spa's best features.
Overflow Grating
We provide swimming pool grating, which is appreciated in the market for its superior performance and high durability. We offer various; flexible swimming pool overflow grating tiles, in variety of colors, sizes, and styles can be preferred. Gratings are installed on the side water channel all along the pool water surface. These water overflows due to jumping or swimming by the swimmers.
Pool Filter Media
We can supply any pool filter media to fit any pool filter. Sand Filters are filled 2/3 full of sand, which lasts 2-3 years. Cartridge pool filters use replacement filter cartridges, which should be replaced every few years, or after 12-15 cleanings. All types of Filter Media can be renewed with a deep cleansing from a pool filter cleaner chemical to remove oils and minerals.
Portable Vacuum System
The economical Hayward portable pump and vacuum units are great for cleaning small to mid-sized pools. These units include a Hayward pump and a high capacity cartridge filter. Includes connections for standard vacuum pool hoses and a discharge tube to return clean water back to pool.
This Hayward portable pump and vacuum unit eliminates the need to vacuum your pool through existing filtration equipment and reduces the number of backwashes needed. By having a dedicated pump, you increase the suction power to your vacuum head significantly. Great for cleaning multiple pools and portable to get you to those harder to reach areas.
Blue Pools Chlorine Granules
Blue Pools Granular Chlorine is the highest quality granular chlorine available, and we offer it at the lowest prices you can find.
Cost effective and stable source of chlorine.
Easy to handle, ship, store and apply. Save expensive cost of dosing equipment.
No white turbidity (as in case of other chlorine agents like bleaching powder).
Long duration of sterilizing effect. Stable in storage - long shelf life.
PTCCA 90% Trichloroisocyanuric Acid 
Our granular chlorine the strongest on the market. Don't be misled by a lower price on a lower percent of active ingredient; you are paying for a strong bacterial killer, so make sure you get it!
Dissolves quickly (Mesh Size 5-8 Granules)
Multi-use for chlorination or shock
Doesn't bleach or leave residue on pools.
Ultraviolet inhibitor
Available Percentage of Chlorine is 90%
TCCA 90% Tablets
Our 3" Jumbo Tabs are densely compacted, chlorine tablets to provide your swimming pool with long lasting sanitation and easy maintenance. Dosage: 1 per week.
200 Grams Chlorine Tablets Each
No fillers or binders
Densely compressed, and slow-dissolving
90% Available Chlorine
Blue Pools Algaecides 
Algaecide is a strong algae depressant used for the prevention of algae growth and the maintenance of sparkling water in pools. Algae growth is the main cause of "off" colours in your swimming pool water. Prevention is important, regulated use of liquid algaecide will keep your water clear and shiny
For Non-foaming, non-metallic, prevents green, black and mustard algae
Designed to prevent the growth of algae in swimming pools and ideal for pools with attached spas and water features
Include in regular maintenance program to prevent algae
Weekly addition will reduce overall maintenance & best water quality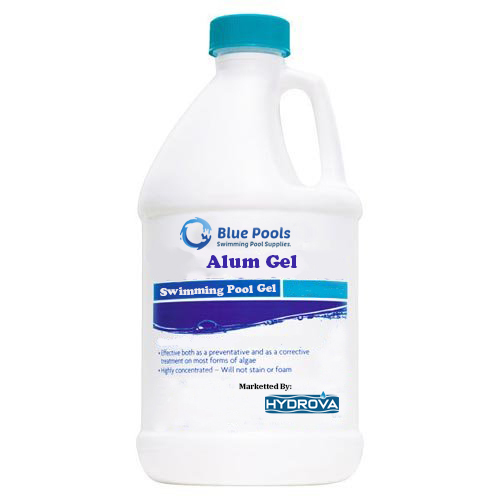 PBlue Pools Alum Gel
Use of Blue Pools Alum Gel creates a gel-like substance in the water that causes microscopic suspended particles to clump together and sink to the bottom of the pool. Once the all particles settled out of the water, these can be readily vacuumed from the pool and disposed down the waste drain. The role of Blue Pools Alum Gel in swimming Pool application is to aid in the removal of suspended particles such as sand, silt, clay, dead algae, etc. That are too small to be trapped by the pool filter.
Highly effective
Easy to apply
Add 500ml Blue Pools Alum Gel to a 1 Lakh Swimming Pool Water
Blue Pools pH Plus
pH is the measurement of acid and base in the pool water.
Lowers / Increase pH levels in swimming pools
Prevent conditions conducive to cloudy water and reduced sanitizer effectiveness.
Dissolves completely & Easier to use
Improve sanitizer efficiency.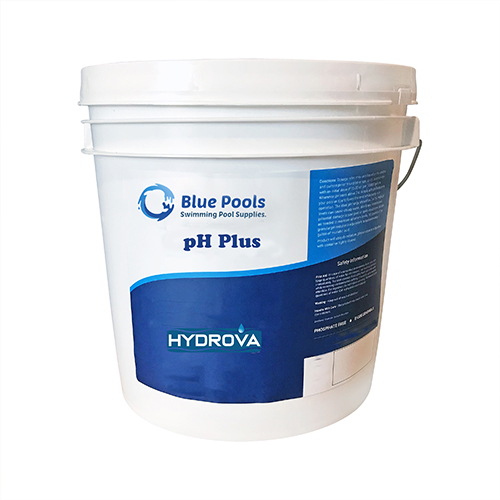 Blue Pools pH Reducer
pH is the measurement of acid and base in the pool water.
Lowers / Increase pH levels in swimming pools
Prevent conditions conducive to cloudy water and reduced sanitizer effectiveness.
Dissolves completely & Easier to use
Improve sanitizer efficiency.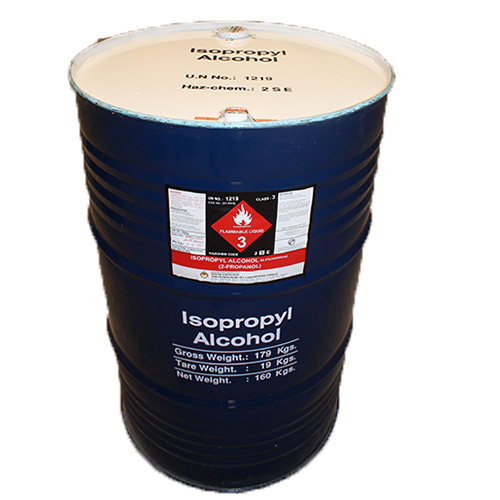 ISOPROPYL ALCOHOL
Owing to our experience and knowledge of this domain, we are engaged in supplying and trading the best quality of Isopropyl Alcohol (IPA). Its compositional accuracy, optimum purity and enhanced shelf life, make this Isopropyl Alcohol highly appreciated. The packing comes in Barrels as well as cans as per customer requirement.
The chemical dries quickly and relatively non toxic. It is also used as solvent in cleaning liquid. IPA is a colorless, flammable chemical compound with a strong odor.
ACETONE
We have rich domain experience to supply superior quality Acetone. To cater to the clients' demands, these products are made available in different packing sizes and other specifications. This Acetone is widely used as industrial solvents and also as chemical intermediate in various laboratories. Acetone being the organic compound is colorless, flammable liquids and can move from one place to other. Since it is flammable at extreme pressure, use only one there is proper ventilation and avoid ignition sources.
Acetone can be used as a solvent in paint, plastics, coatings and inks, cosmetic products, resin thinner and clean – up operations, degreasing and degumming agents.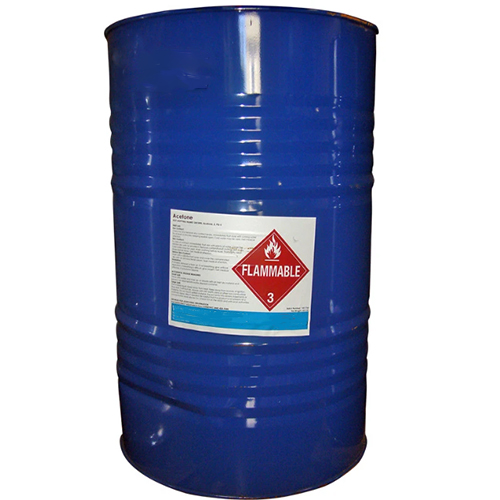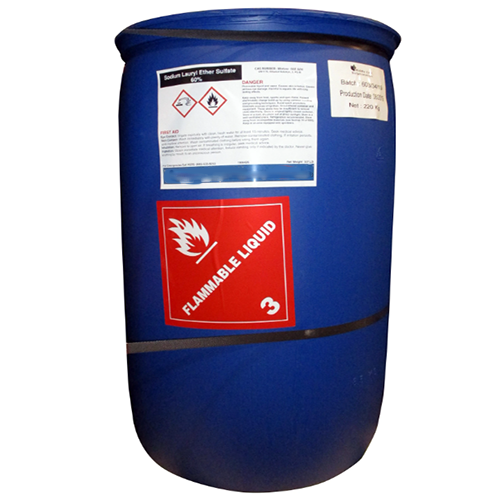 METHYLENE CHLORIDE (MDC)
We are involved in supply of quality range of Methylene Chloride (MDC). This is widely used in laboratories, pharmaceutical and research centres for several reactions and other applications. Methylene Chloride (MDC) is also known as Dichloromethane (DCM). We are one of the leading suppliers of Methylene Chloride in Chennai.
This colourless, volatile liquid MDC with a moderately sweet aroma is widely used as a solvent. Although it is not miscible with water, it is miscible with many organic solvents.
TOLUENE
Toluene is colourless, water- insoluble liquid with the smell associated with paint thinners. It is a mono-substituted benzene derivative, consisting of CH3 group attached to phenyl group. As such its IUPAC systematic name is methylbenzene. Toluene is widely used as an industrial feedstock and as solvent. Like other solvents, toluene is sometimes also used as an inhalant drug for its intoxicating properties; however, inhaling it has potential to cause severe neurological harm.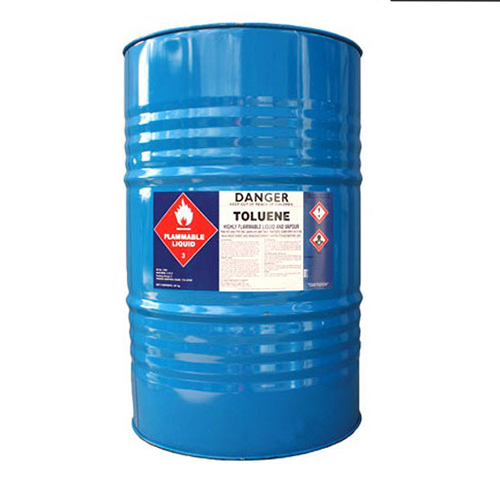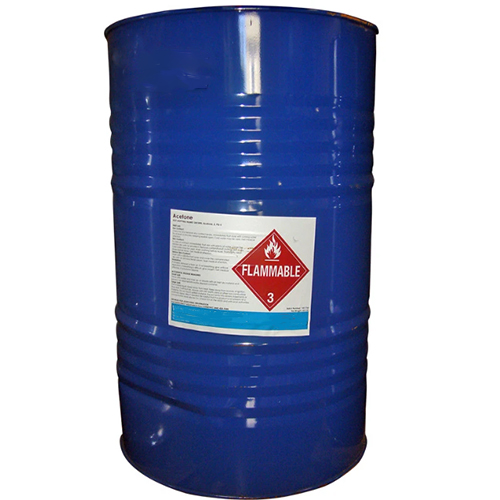 ETHYL ACETATE
We are the leading supplier of Ethyl Acetate in Chennai, highly betrothed in offering best quality of Ethyl Acetate. The offered products are procured from the official leading manufacturers. Before being delivered at customers end the provided range in strictly checked against varied quality parameters. The chemical is a moderately polar solvent, which has the advantage of being volatile, relatively non-toxic and non-hygroscopic. Moreover Ethyl Acetate is widely used as a solvent for nail varnishes and nail varnish removers..
HYDROGEN PEROXIDE
To meet the dappled needs of our prestigious clients, we are occupied in, Supplying and Trading of Hydrogen Peroxide in Chennai. It is a concentrated aqueous solution containing 50% Hydrogen Peroxide by weight and is commonly referred to as Hydrogen Peroxide 50%w/w. It is especially stabilized for Indian climatic conditions. Packing Size 35Kg Can.